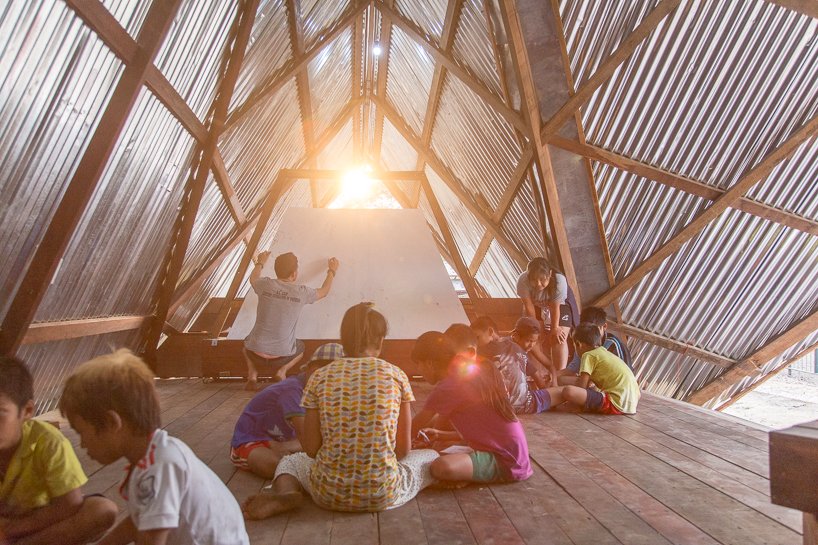 Kinect Energy enables renewable energy access to community center at a landfill in Mae Sot, Thailand after it disappears from the energy grid
Kinect Energy is supporting the non-profit sports organization PlayOnside on the Thai/Burma border with the contribution of solar panels to the communities.
The civil war in Burma is labelled as the longest ongoing civil conflict in the world with devasting effect on the country, especially on the border region. As the result of the prolonged ethnic conflict un Burma, hundreds of thousands are thought to have fled conflict and persecution in eastern Burma to neighboring Thailand.
Mae Sot is located a few kilometers of the Burma border, an area in which a garbage landfill has been the settlement for more than 500 refugees' families, away from the systematic attacks on ethnic minorities in Burma.
To give opportunities and empowerment to the children in Mae Sot, PlayOnside has collaborated to create the Green Island refugee Community Center opened in April 2019 in the middle of the landfill – aiming to provide educational support and activities to the children. Green Island gives them the opportunities to play and form friendship with other refugees regardless background by afterschool activities, homework's assistance, art workshops, football tournaments, etc. Moreover, the activities organized at the Green Island Community Center promote gender equality and support children to a better environment and future.
However, in August 2019, Thailand authorities cut the energy power to the Mae Sot area in Thailand – disappearing from the electricity grid. Kinect Energy has supported the Green Island Community Center to keep offering educational activities to the refugees by funding solar panels installations. With renewable energy sourced power by November 2019, the community was able to have unlimited access to education opportunities at the Green Island, freshly prepared food and safe environment to socialize with 24/7 electricity available. Moreover, the solar panels installed increased the surroundings safety and visibility at night by powering streetlights.
Since then, families have built their homes around the Green Island Community Center – uniting the community through a central and safe space that represents the community's identity and shared vision for their own development.